If you live in Halifax you know that there is no shortage of places to eat. You can't turn the corner without running into a restaurant. On Valentine's day you really want to impress that special person in your life and here a few restaurants that will help you do the trick.
The Harbour Stone
A very casual yet contemporary style, this elegant establishment leaves nothing to be desired. Located in the Halifax Marriott this affordable restaurant would make a ideal spot to bring your special someone!
The Five Fisherman
"The Restaurant at Five Fishermen is known for its Nova Scotian Seafood, Alberta Angus beef and an array of Chef-inspired menu items, prepared with uncompromising quality. Recognized annually as one of the best dining experiences in Halifax, it is located in one of downtown's most historical buildings with connections to the Titanic and Halifax Explosion."
The Henry House
A history filled pub located on Barrington Street. With great selections of craft beer, ales and traditional pub food. This is a great spot for those of you that want to keep it low key on V-Day.
The Auction House
"The Auction House (built in 1765) is located directly across from St. Paul's Anglican Church (built in 1750), which is the oldest building in Halifax. Over the past 249 years,the house has changed ownership several times. Many of the owners were from the Uniacke Family, including James Boyle Uniacke, who was the first Premier of Nova Scotia. James had two brothers who held various offices in the city, including Speaker of the House of Assembly,
Attorney General and also President of the Bank of Nova Scotia.
In the year 1840, Robert D. Clarke founded the original Auction House on the premises. In 1898, Robert's grandson Melvin S. Clarke, operated a thoroughly functioning Auction House which was considered to be the largest of its kind in the Maritime Provinces."
http://www.auctionhousehalifax.com
The Press Gang
"Located in the heart of downtown Halifax, Nova Scotia, we are one of the city's oldest historic stone structures dating back to 1759. Historically a press gang was a group employed by a commanding officer to impress, or coerce, other men into service for the navy or army. Our walls, food and philosophy are influenced by the history of seafaring in our city. We offer a unique formal dining experience with a menu of exquisite seafood, meat, game, and poultry dishes to satisfy every palate. Our oyster bar is one of the best stocked in the city, with no less than three different farms featured daily. And we have a vast selection of fine wines, single malt whiskies, and classic and signature cocktails, to be paired or enjoyed on their own."
The Bicycle Thief
"The Bicycle Thief exudes a relaxed, come-as-you-are feel, in an atmosphere that blends Old School style with New School attitude. Drop by for lunch or supper, or pull up a chair to our wicked wine bar for a fantastic glass from our titanic selection. The Bicycle Thief offers North American food with an Italian soul – Maurizio's Italian soul! Let his legendary cooking steal your heart…"
The Gahan House
"In September, 2014 the well established pub decided to make its way across the Northumberland Strait and open up a sister location on the historic Halifax Waterfront and in turn creating Gahan House Harbourfront for even more Maritimes to visit and enjoy their award winning ales."
The Fireside
"This is a place to relax and enjoy the company of friends. Fireplaces surrounded by comfy eating warm the two rooms, one of which features an attractive bar with inviting stools. Come by and watch the game or have a chat with friends in the lounge."
Chives
"Chives Canadian Bistro is conveniently located in beautiful historic downtown Halifax at 1537 Barrington Street. The restaurant boasts a warm and unpretentious décor where you will enjoy extraordinary casual dining in a chic interior that captures key elements of the Canadian landscape; water, wood, rock, and sand. Join us for dinner and you will discover how our urban café décor introduces elements of traditional French urban bistros with long banquet seating, richly painted walls, and chalkboard menus.
Another key feature of our restaurant is The Vault, a leftover from the 1950's when our space was occupied by The Bank of Nova Scotia. The actual money vault now stores our wine as well as a unique and intimate dining space."
A Mano
"Ristorante a Mano brings the feel and warmth of a truly authentic  Italian trattoria to Halifax's dynamic waterfront. Relax, feel at home, whether for a casual dinner, a romantic evening, a family-style Italian Feast, or a phenomenal scoop of our renowned Gelato a Mano. 
Rustic decor, soft lighting, Italian music and old Italian films – together with the incredible aromas of our handmade Italian food wafting from our brick oven…all combine to capture the charm and taste of Italia"
2 Doors Down
"We cook the food we as chefs love to eat: Fun, rewarding, delicious, unpretentious recipes made from scratch with great attention to detail.
The food at 2 Doors Down follows the same culinary DNA as our sister restaurant Chives Canadian Bistro. Chef and owner Craig Flinn and our chef de cuisine Andrew Farrell collaborate to bring a fresh, modern style of casual dishes using a local and seasonal ingredient base. Working closely with Nova Scotia and some Maritime farmers and artisan food producers, our menus change with the seasons and always attempt to showcase the best of what our great region has to offer."
Lot Six
"Our cocktails, food, wine and beer will leave a lasting impression, because we're sourcing the best ingredients, searching for the most quality products and keeping up with techniques behind the bar, and in the kitchen. The ingredients we use, whether home staples or exotic imports, are showcased in a new light, made to satisfy and surprise. Having tasted the world we're inspired by those flavours, yet even prouder of our own backyard and terroir. Our abundant local pantry, along with the influence of foreign cultures, are the backbone of what we offer our friends and guests."
Salty's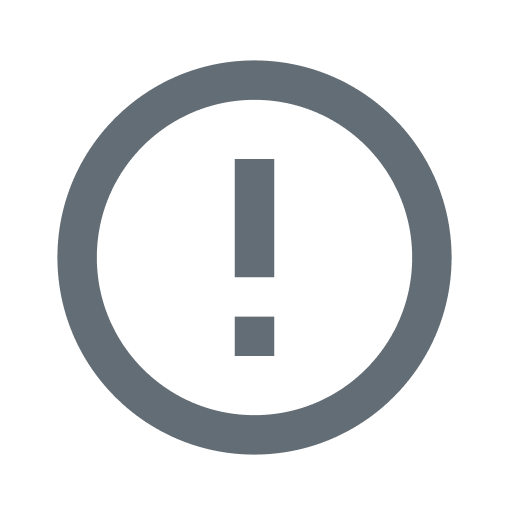 "Salty's Bar & Grill  & Patio are about as close to the Halifax Harbour as it gets. Our casual atmosphere and waterfront location make Salty's a natural for gatherings during the day and well into the evening."
Tempo
"Tempo Food + Drink is a contemporary, urban open kitchen eatery situated street side on the busiest corner in Halifax.  Tempo offers fresh regional cuisine with a twist morning, noon, and night.  The convenient Grab + Go section takes the guess work out of your brown bag lunch decisions and fills the morning emptiness with its made from scratch all natural products!  Something fun, funky and fresh for everyone.  Great wines by the glass and inspired cocktails are dished up by our creative mixologists in a hip and trendy lounge, making it a great place to end your day or start your night."
Some content on this page was disabled on May 15, 2021 as a result of a DMCA takedown notice from Tsahi Moscovich. You can learn more about the DMCA here: